Donald Trump Is Making Dungeons & Dragons Great Again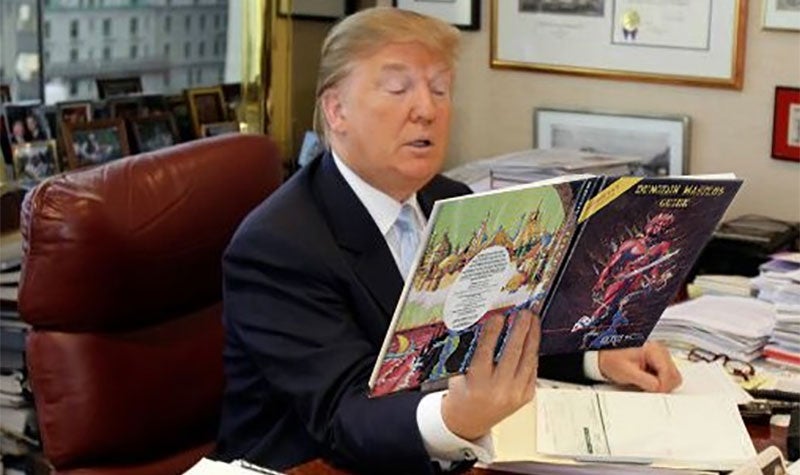 It's an election year, which means there's been a lot of Bad Twitter. Shining like a light in the darkness, though, is the only political account I'm going to follow in 2016: Dungeons And Donalds.
The premise is simple:
See? Good Twitter.