Transmission: When Classic Sci-Fi And Video Games Collide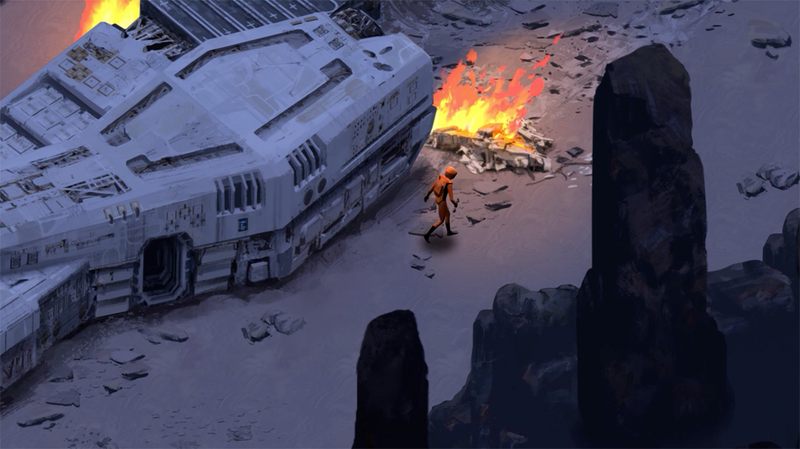 Nathaniel West is a veteran concept artist who served as lead concept artist on Interstellar, and has also worked on Godzilla, Inception and Iron Man 2. His latest project, though, is as creator of the upcoming video game Transmission.
Taking cues from classic sci-fi design like 2001 and Alien, and some of his favourite games of all time (Ico, Resident Evil, Secret of Monkey Island, The Dig, and Zelda), he's come up with an adventure about a man who wakes up on an alien planet with no idea of how he got there.
What follows is an action-adventure game with tactical combat, exploration and puzzles, but what's really got my attention—and is the reason I'm talking about the game here on Fine Art—is that art.
As you can see if you look closely enough, it's hand-drawn. West hasn't just created and designed the game, he's done all the art as well, and it looks amazing, both in stills and in action.
As such, I've included a bunch of images from the game below, which range from concepts to cutscenes to screenshots.
Transmission is currently up on Kickstarter looking for $84,000 in funding.
To see the larger pics in all their glory (or, if they're big enough, so you can save them as wallpaper), click on the "expand" button in the top-left corner.
Fine Art is a celebration of the work of video game artists, showcasing the best of both their professional and personal portfolios. If you're in the business and have some concept, environment, promotional or character art you'd like to share, drop us a line!
---