The Week In Games: Hit That Man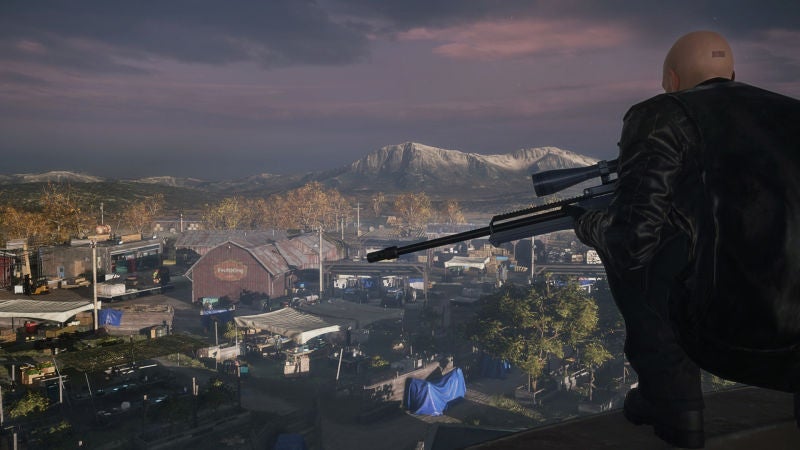 Can you believe it? Hundreds of ice-cold bodies later, the fifth episode of Hitman is upon us! What better way to greet the cool autumn air and crackling foliage then with the deadly silence of a flawless assassination.
Other than that, uh, well, let's call this a nice pale September reprieve from the glut of high profile games that's sure to bombard us in the coming holiday season. Plenty of time to farm engrams in old Russia if you know what I mean (and I dearly hope you don't).
Tuesday, September 27
Darkest Dungeon — PS4, Vita
FIFA 17 — Xbox One, PS4, PS3, 360, PC
Mount & Blade: Warband— PS4
Wand Wars — PS4
Zheros — PS4
Forza Horizon 3— PC, Xbox One
Clustertruck — PC
Shantae and The Pirate's Curse — 3DS
Shantae: Half-Genie Hero — Xbox One, PS4, Wii U, Vita, PC
Sonic Boom: Fire & Ice — 3DS
Valhalla Hills — PS4, Xbox One
XCOM 2 — Xbox One, PS4
Lichtspeer — Xbox One, PS4, PC
Hitman: Episode 5 — Xbox One, PS4, PC
Thursday, September 29
Nebula Online — PC, iOS, Android
Unloved — PC
Quantum Break — PC
Burly Men at Sea — PC
Friday, September 30
Yo-Kai Watch 2: Bony Spirits/Fleshy Souls — 3DS
Azure Striker Gunvolt 2 — 3DS
Coming Soon
Tuesday, October 4
Atari Flashback Classics Vol. 1 — Xbox One, PS4
Atari Flashback Classics Vol. 2 — Xbox One, PS4
Rocksmith 2014 Edition Remastered — Xbox One, PS4, PC
Warhammer: The End Times, Vermintide — Xbox One, PS4
Wheels of Aurelia — Xbox One, PS4, Wii U
Wednesday, October 5
Slain: Back from Hell — Xbox One
Thursday, October 6
Friday, October 7
Mafia III — Xbox One, PS4, PC
Paper Mario Color Splash — Wii U
The Silver Case — PC
WRC 6 — Xbox One, PS4, PC
What else is coming out soon? Planning to play something on Steam or mobile? Tell us about it in the comments.