The Week In Games: Reload That Teddy Bear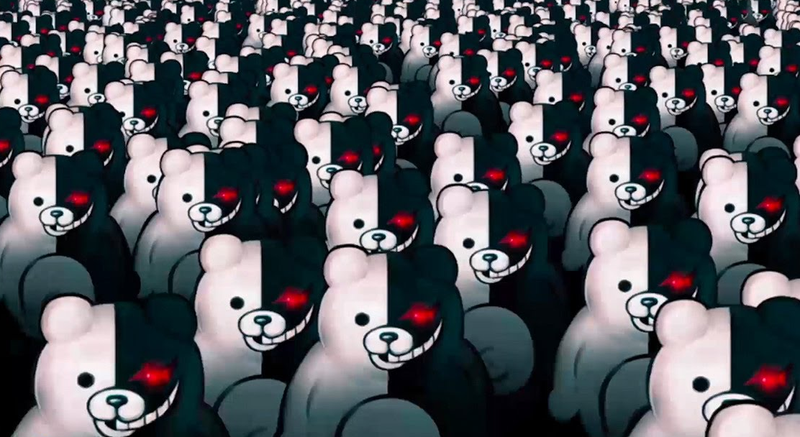 It turns out the future has been delayed, so let's play with some psychopathic stuffed animals instead.
[Correction: Bridge Crew was indeed delayed, several times. Guess we're stuck here in the present for a few more months.]
Rejoice! You have a week off to enjoy every amazing game that's come out this winter before getting shot out into a galaxy far, far away with Mass Effect Andromeda. Take in that fresh air, breath deeply, it could be your last for some time to come.
Tuesday, March 14
Danganronpa 1.2 Reload — PS4
Star Trek: Bridge Crew — Vive, Oculus, PSVR
Styx: Shards of Darkness — Xbox One, PS4, PC
Blue-Collar Astronaut — Xbox One, PS4, PS3, Vita
Death Squared — PS4
Dying: Reborn — Vita
Eekeemoo — Splinters of the Dark Shard — PS4
Leave the Nest — PSVR
NeuroVoider — PS4
Siralim 2 — PS4, Vita
Trove — PS4
Death Squared — Xbox One
Wednesday, March 15
Chaos Code -New Sign of Catastrophe — PS4
Thursday, March 16
#killallzombies — PS4
ACA NeoGeo Sengoku — PS4
Momodora: Reverie Under the Moonlight — PS4
Friday, March 17
Kona — Xbox One, PS4, PC
Nier: Automata — PC
Kona — Xbox One, PS4
Dark Arcana: The Carnival — Xbox One
NeuroVoider — Xbox One
Momodora: Reverie Under the Moonlight — Xbox One
Coming Soon
Tuesday, March 21
Mass Effect: Andromeda — Xbox One, PS4, PC
Toukiden 2 — PS4, Vita, PC
Troll and I — Xbox One, PS4, PC
Friday, March 24
Dreamfall Chapters: The Longest Journey — Xbox One, PS4
Mario Sports Superstars — 3DS
What else is coming out soon? Planning to play something on Steam or mobile? Tell us about it in the comments.