Bizarro strategy-RPG Pit People launches next week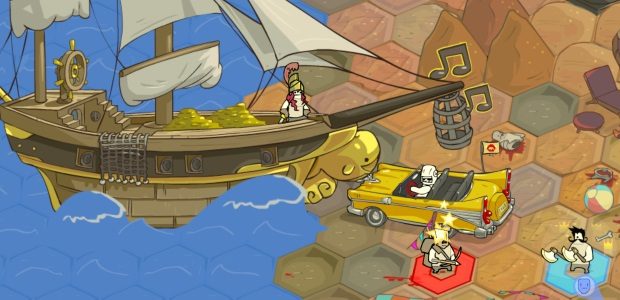 The Behemoth have charted a very strange course through the games industry. A small studio established by Flash-hub Newgrounds' founders, they followed up their Metal Slug-esque Alien Hominid with Castle Crashers, a bright and breezy brawler. Next up was co-op platformer Battleblock Theater, a logical enough progression. I'm still not sure why they opted to make the direct sequel a hex-grid, turn-based strategy RPG, but I'm glad that they did.
After over a year in Early Access, Pit People is due for release, and will officially be 100% complete and ready to consume on March 2nd.