New X-Men: Dark Phoenix Poster Revealed
A new poster for the upcoming X-Men film, Dark Phoenix, has been revealed along with information on when we'll be seeing the next trailer.
Revealed on Twitter, the poster came with the brief caption "The new #DarkPhoenix poster has arrived. Trailer tomorrow night!"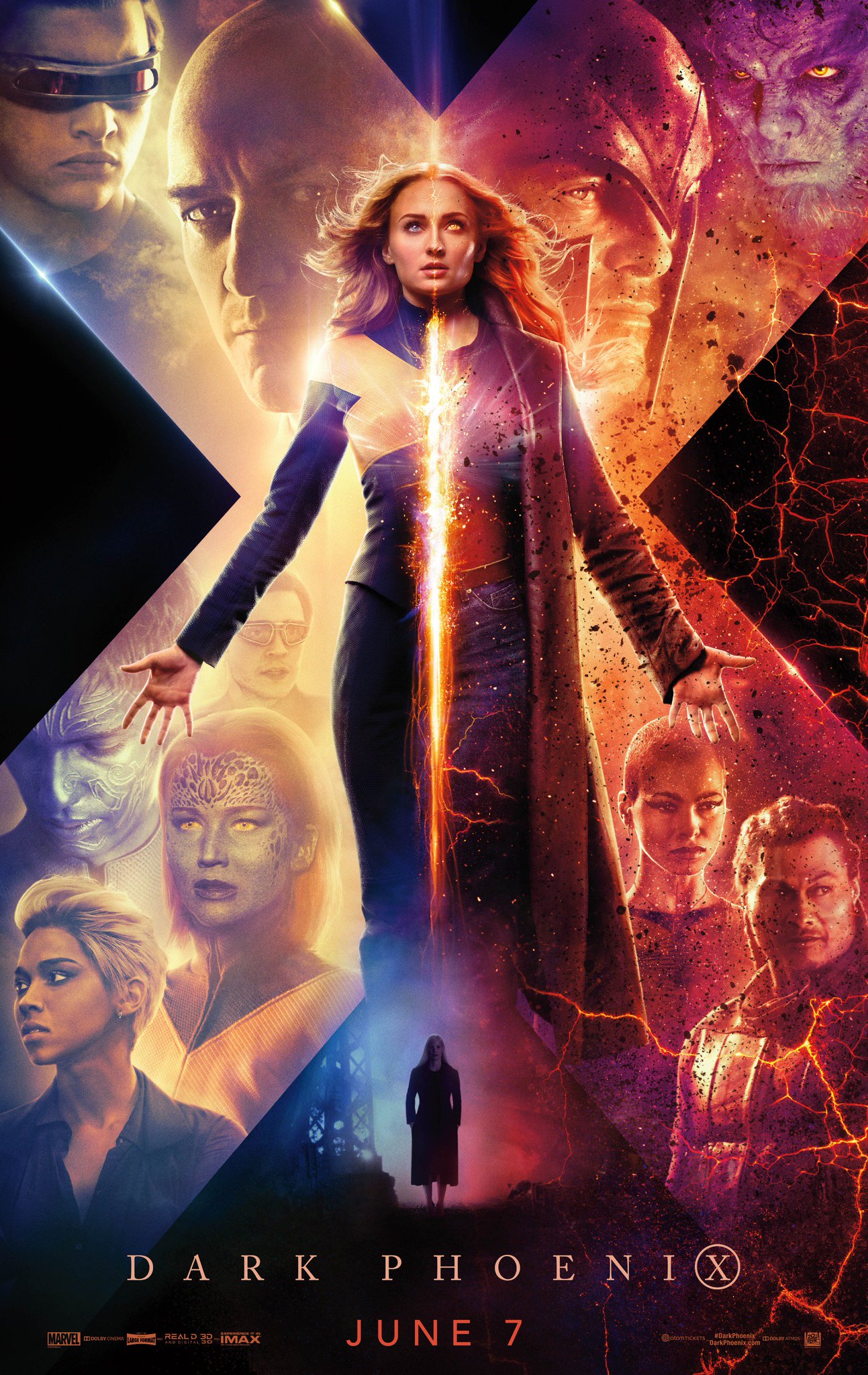 Credit: Marvel, 20th Century Fox.
The poster centers on Sophie Turner's Jean Grey/Dark Phoenix and features several other X-Men characters, including Professor X, Magneto, Beast, Nightcrawler, Cyclops, Quicksilver and more. It (mostly) cuts the typically good and evil characters down the middle, with Phoenix depicted as divided between the two.